Regular price
Sale price
99,00 DKK
Unit price
per
Sale
Sold out
VAKKA's green tea has lived its life on the hilltops of Zhejiang province, which is located on the eastern coast of China. The landscape here consists of hilly terraces, where clouds and fog surround the hilltops. It is a very lush area and it benefits the beautiful tea plants, which have all the prerequisites to grow big and strong. The temperature on the hilly terraces is an average of 15-16 °C, which creates the perfect conditions for this beautiful tea.
VAKKA's selected green tea has a very special history. It was very famous in ancient China, but was forgotten and had been lost for many years. Fortunately, it was found and brought back to life in the 80s. Just like a treasure that was hidden but was found. And that's what our organic green tea is - a treasure. It is quite special and germinates earlier than other types of tea in China. It can already be harvested in March. It is picked around the vernal equinox, and heated quickly after picking. In this way, the natural oxidation process, which continues in both Oolong and black tea, is stopped.
You must choose our organic green tea if you want a fresh and sweet taste. The leaves have a flat appearance and the most beautiful green color.
Oxidation: Not oxidized
Process: The tea is heat-treated immediately after picking to preserve the green color. The tea leaves are then smoothed and rolled completely flat. Finally, the leaves are dried under high heat to stop the natural oxidation process.
How to brew the tea
To achieve the most refined taste, we recommend that you use approx. one teaspoon (with top) of tea for every half liter of water. You get the purest taste by pouring over the tea leaves with boiled water that has a temperature of 75-80 degrees. Then let it soak for three minutes. Filter the tea leaves immediately after brewing. The same tea leaves can be reused up to three times.
Storage
Dry and dark
Net weight: 50g
Share Organic green tea in a can (50 g)
View full details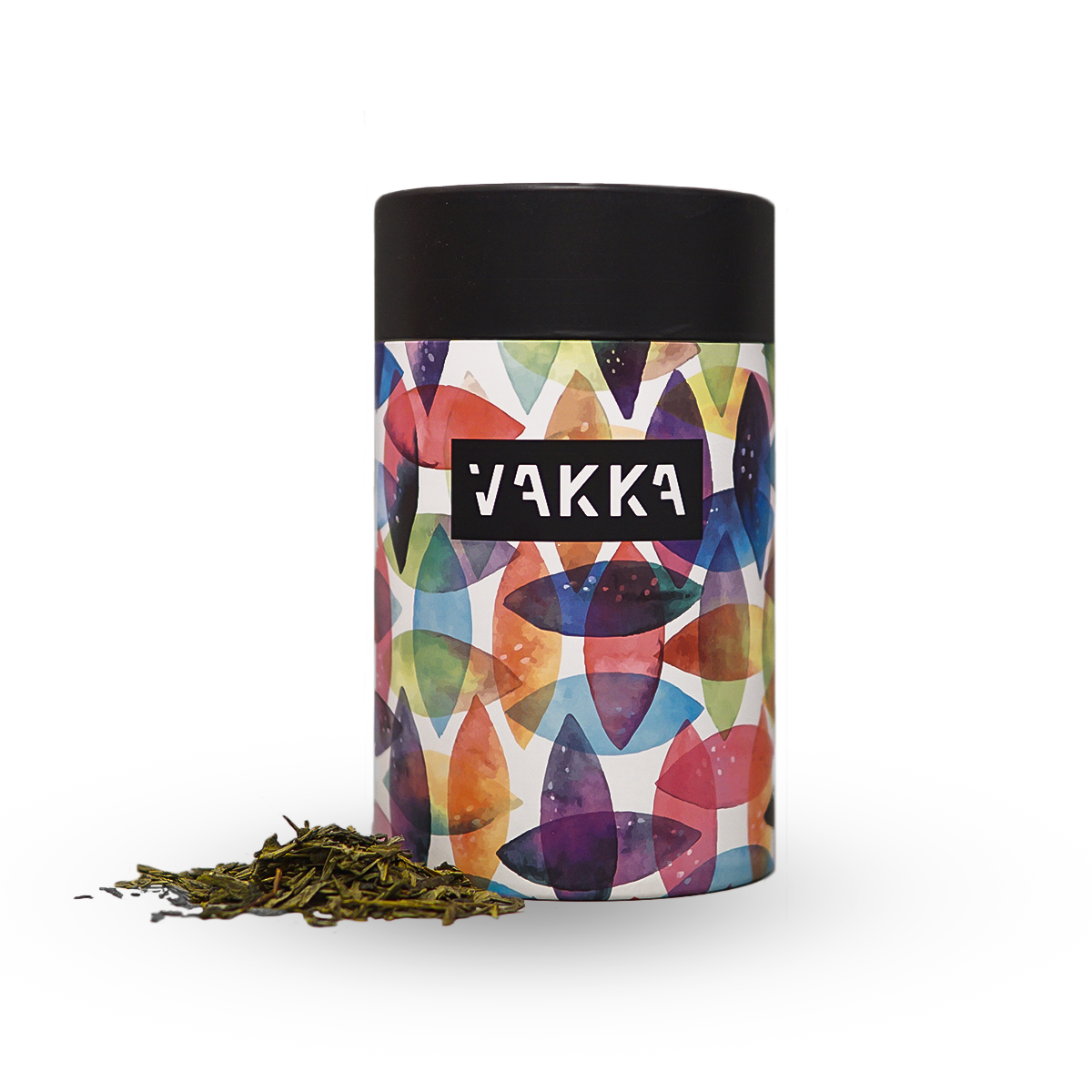 Which tea should I choose?
Organic green tea

VAKKA's organic Green tea has a fresh and elegant taste with notes of dried grass, a hint of sweetness, and a dry finish.

Organic oolong tea

Our organic Oolong tea has a warm, deep orange color and the taste is fresh, deep and soft with a delicate aroma with a hint of nuts. Oolong tea is many people's favorite evening tea.

Organic black tea

Intense and structured taste you will find in our organic black tea., A taste that lasts a long time without becoming bitter. The aroma is soft and lasting.